I received Immy's first semester report the other day. I read through it, not even noticing that I was holding my breath until I got to the end.
She's caught up a year of French in six short months. She's speaking French to her teacher at last - a few words here and there, but in his words 'a big achievement'. When Immy joined her bilingual English/French immersion school in August last year, she had never spoken a word of French and was 18 months behind the other kids in her class.
It's been hard on her.
So when I read the words 'Imogen has achieved an excellent semester's work in the French classroom and should be very proud of her efforts'
,
I felt something uncoil and loosen in that dark place that whispers all those questions - is she happy? Is she coping? Was moving her across the world halfway through her first year of school the best thing for her?
The answer is yes.
She's doing so well. She has a French tutor. She plays hockey. She has friends, and a crush on a boy called Campbell (
he's so cool mama!
) She's happy. And my mama heart can breathe again, watching her stretch and grow and find her place in this new world.
**
Six months ago, I filled in a form requesting permission to keep a cat on the premises. I've been thinking it over, running through all the reasons why we should definitely not get a kitten
(the kitty litter! the holiday arrangements! the furniture! the commitment!) GOOD REASONS. Sensible. Logical. Practical.
And then on a sunny Saturday morning two weeks ago, we walked out the door - petless, and a couple of hundred dollars richer than when we arrived back at our apartment carrying a warm ball of fluff we named Jemima, food, bowls, pet carrier, toys, litter trays and a scratching post.
It was love at first sight at the adoption centre. They put her in Immy's arms, and she whispered with shining eyes -
This is the one
. I think she would have said that for whichever one she ended up with first, but here we are. Our lives are full of this playful, busy, purring, sleepy, soft and always entertaining kitten. We wonder how life ever existed before she came.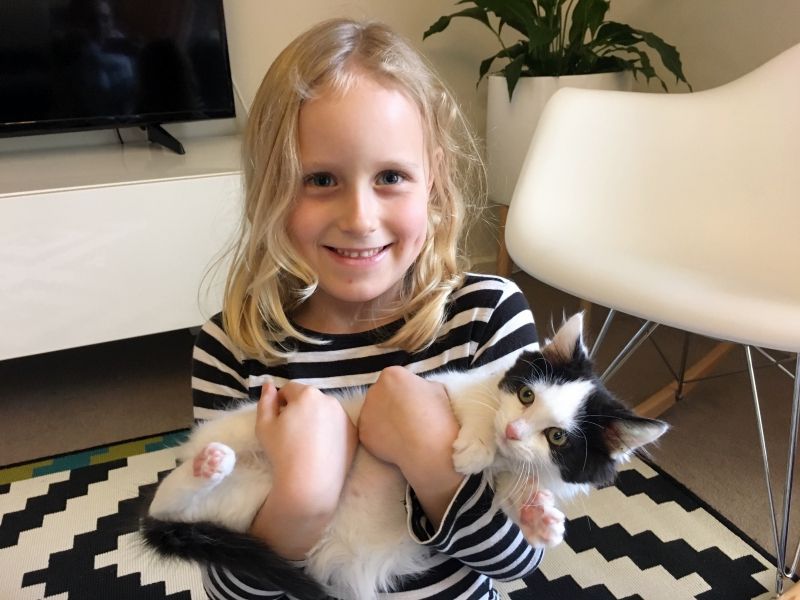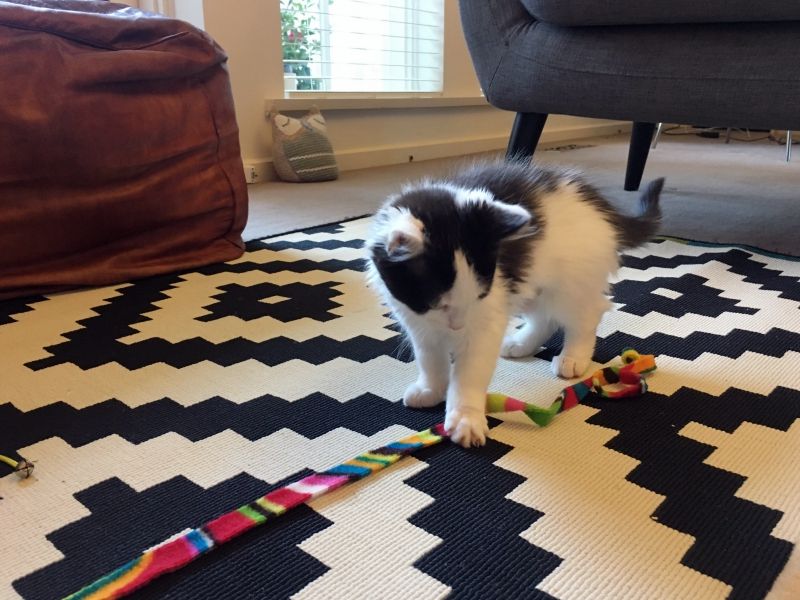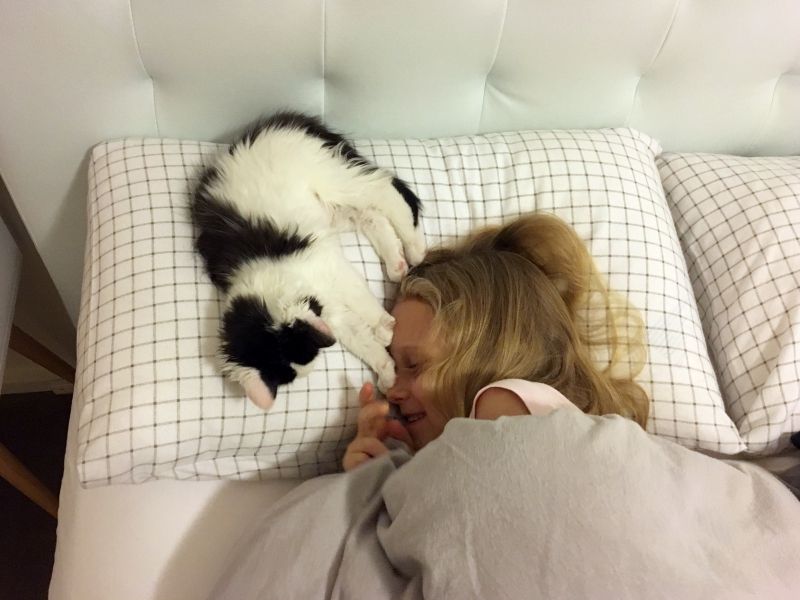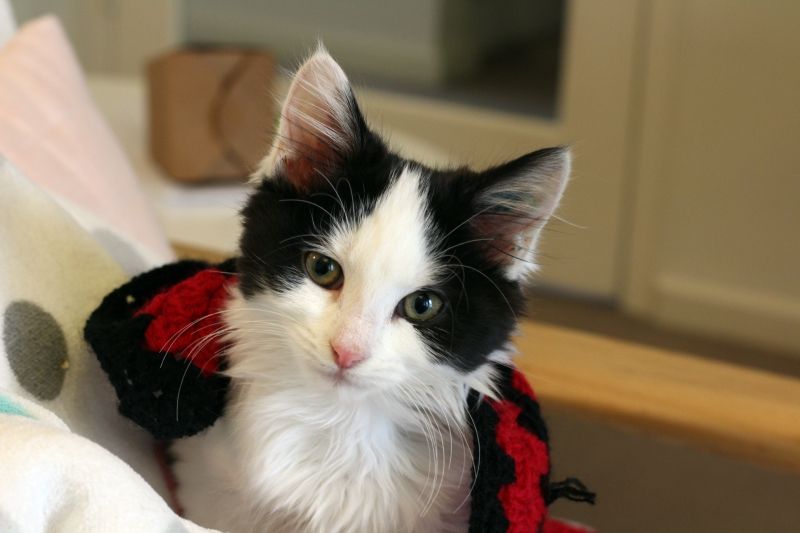 We've managed to pack in some adventures in spite of the cold weather and the shorter days. A few weeks ago, we drove 45 minutes out of the city to go on a trail ride. It was a perfect day, blue skies and no wind. Once we had put on our helmets (the guide gently pointing out that mine was on backwards), they rounded us up and assigned us each a horse. I watched as they helped Immy mount a MASSIVE BEAST called Big Maddy. I think the guide must have seen the look on my face, because she assured me that the biggest horses always got the smallest kids. They gave us a quick training course on how to steer and stop, and then we were off.
The trail wound through open swathes of green grass, endless skies above us, small family groups of wild kangaroos hopping by, copses of trees throwing dappled shade onto the trail. The whole experience was very
Little House on the the Prairie
and we couldn't have been happier.
She trotted (
'I galloped mama!
) and didn't stop grinning for the full two hours. I loved it too, except for that one time I was trying to take a picture of Immy and not really paying attention to where my horse was going, and all of a sudden found myself semi-suspended in the branches of a tree. After a few awkward moments I managed to reverse the horse out, pulling the leaves from my hair and pretending that I'd done it on purpose.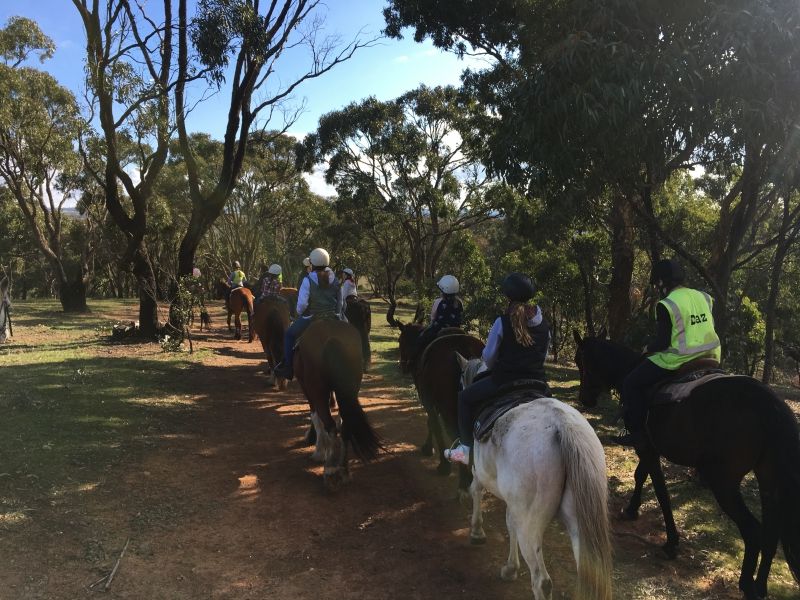 Fortunately the rest of the trail was uneventful, and I gave myself over to the peaceful plodding of the hooves on the ground, the silence of the skies, the sun on our skin. We're all set to go again in a couple of weeks, if the weather holds.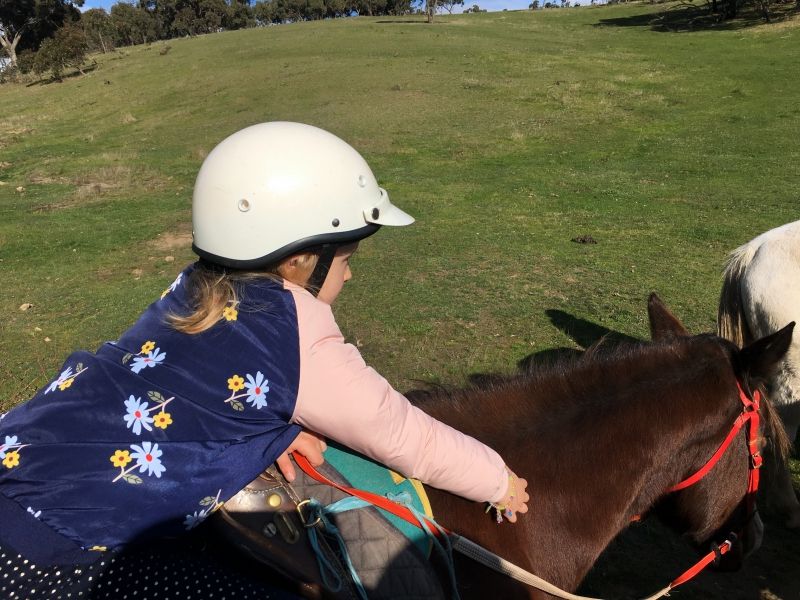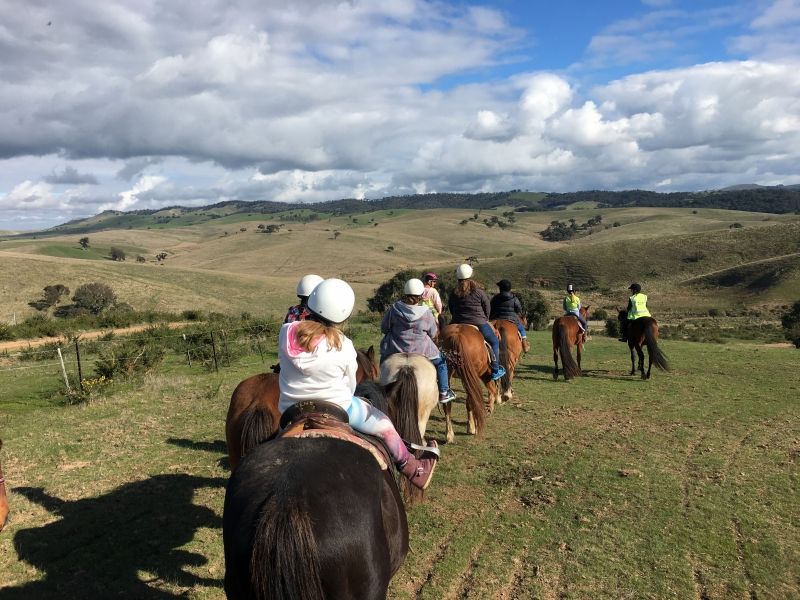 The day after we got Jemima, we managed to tear ourselves away to go on a tour of Como House. Immy had been on a school tour a couple of weeks before, and the chamber pot and creepy porcelain doll had made such an impression on her that we absolutely HAD TO GO BACK so she could show me. Our guided tour was supposed to last an hour, but the combination of passionate volunteer tour guide, Immy, and another 8-year girl meant there were endless questions and explanations and expositions and explorations which meant the tour took over two hours. By then the winter afternoon had crept in, the big house was cold and and draughty and dark, and I felt immensely thankful for my cosy apartment and indoor plumbing by the time we were done.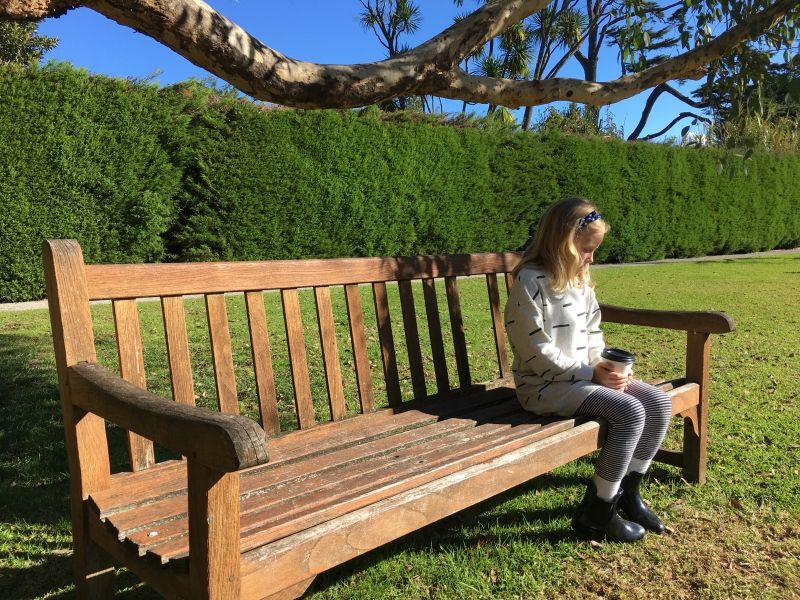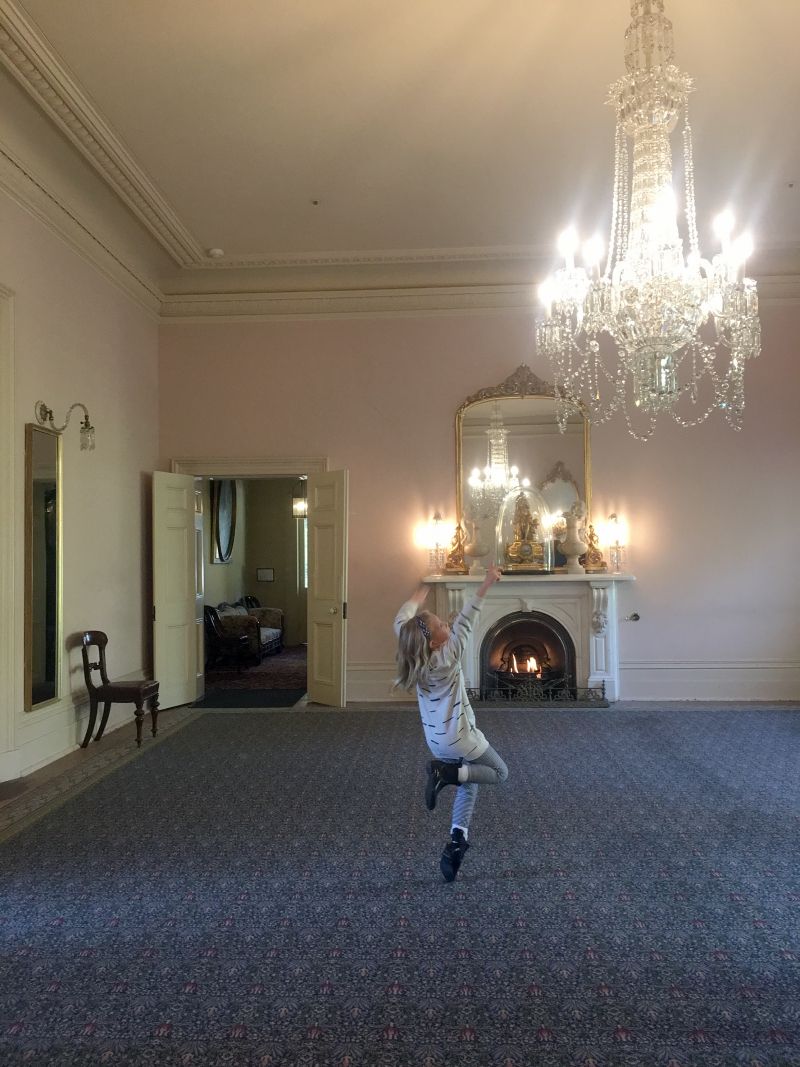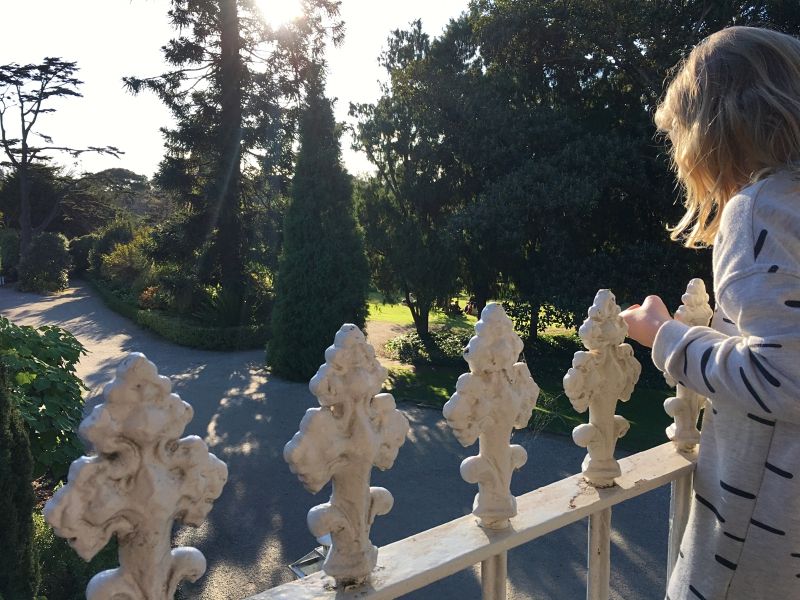 My folks and I had breakfast here during their stay, although sadly they didn't get to see the inside of the house because there was some vintage clothing sale on that day. Looking at the pictures, I can't believe everything was
so
summery -
it feels like a lifetime ago that they were here, and we rambled through the gardens while waiting for our table to open up at the restaurant.
The cuteness of them though...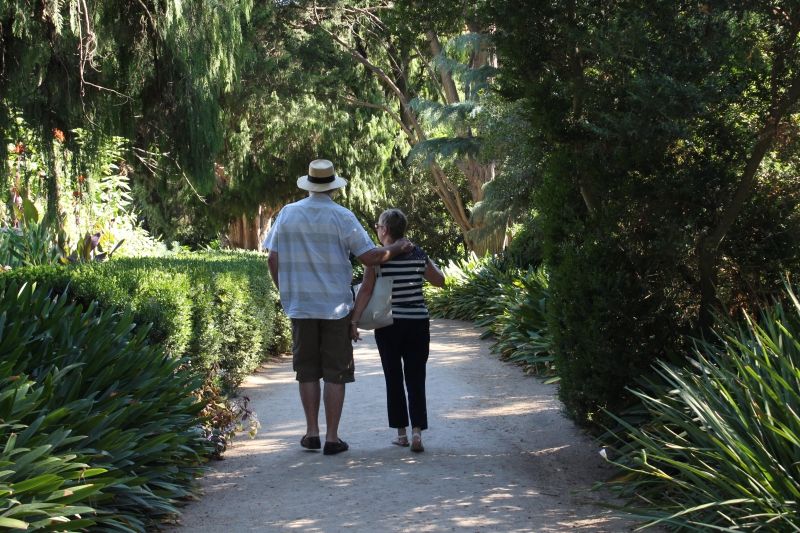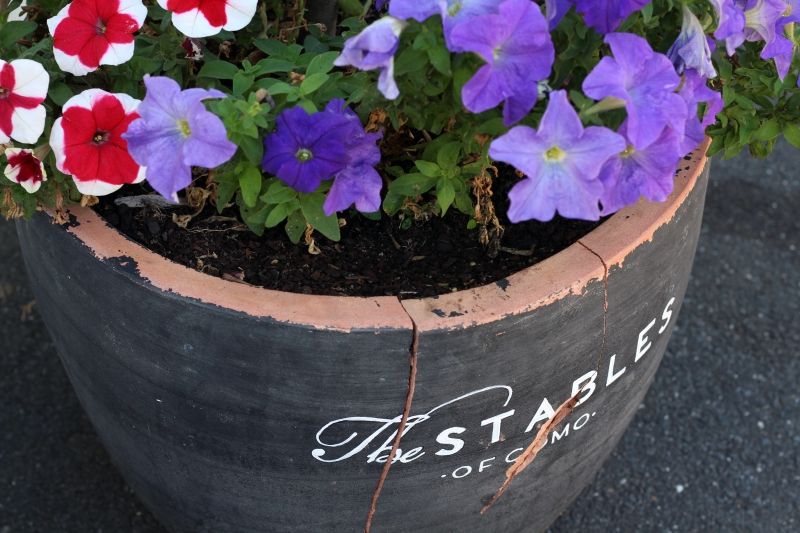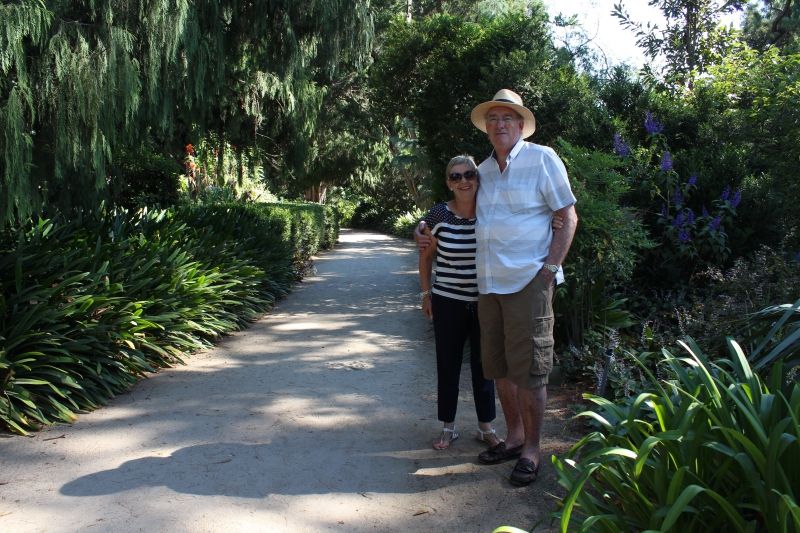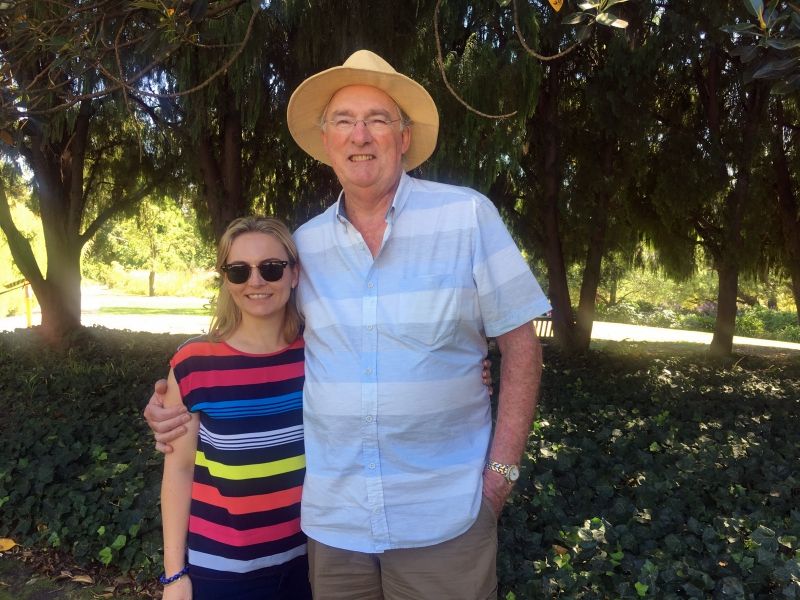 It's Sunday night. Immy is fast asleep, Jemima curled up in a tight ball against her. We walked the
Kokoda Track Memorial Walk
this morning, the crisp air and blue skies dusting away all the cobwebs that had been gathering after a weekend spent mostly indoors. It was pretty spectacular, but I'm tired in that heavy-limbed way that happens after a day spent outdoors.
To end: I've been re-reading
Tiny Beautiful Things
and
Wild
this week, and thinking how much I'd love to be Cheryl Strayed when I grow up. Until then, I'll take this quote as the jumping off point for the week ahead.
What's important is that you make the leap. Jump high and hard with intention and heart. It's up to you to make your life.