I've been wanting to blog for ages, but frankly - it's been a bit overwhelming. I've let it all pile up and now there are so many moments, photos, memories to sift through. I need to do about ten different posts of things we did while my parents were here, but life has gotten in the way and there always seems to be something more important (urgent?) to do. But this morning I'm reminded that this blog is important too - a creative outlet, a way for me to put down the markers in our year, the things we've done, the people we've shared them with and the places we've been.
It's Sunday morning. I've just come back from a stroll along the cobbled lane of Maling Road, where I bought a flat white and browsed through Tim's Bookshop. I picked up about seven memoirs, read the blurbs, looked at travel books, felt compelled to buy every single one and eventually slipped out the door with my budget intact and a promise to myself that I'll come back again once I've actually read the five new books on my current pile.
Things I'm enjoying right now: central heating. A freezer stocked with homemade food - Irish stew, lasagne, soup, banana bread. Wholesome winter meals, ready for when we come in on a dark night at the end of a busy day. My indoor plant collection is growing - yesterday I bought a delicious monster, moved my peace lily into a lighter corner, and relocated my fiddle leaf fig into a brighter spot where I'm sure it's going to change it's grumpy ways and become happier and healthier in general. And in other home news, I'm saving up to buy
this print
- I love it and makes me so happy. I'm not sure I can afford it in this lifetime though, but hope springs.
Back to this post though, and our Great Ocean Road adventure.
**
Our original plan for the road trip was to drive directly to Port Campbell from Melbourne, and then spend the next two days driving back along the Great Ocean Road. However, halfway there we decided we were bored - there wasn't much to look at, and what's the point of a road trip if it isn't interesting? So we detoured from our inland plan and ended up joining the GOR at Apollo Bay, following it all the way to Port Campbell.
:: A quick stop at Gibson's Steps to stretch our legs and admire the view.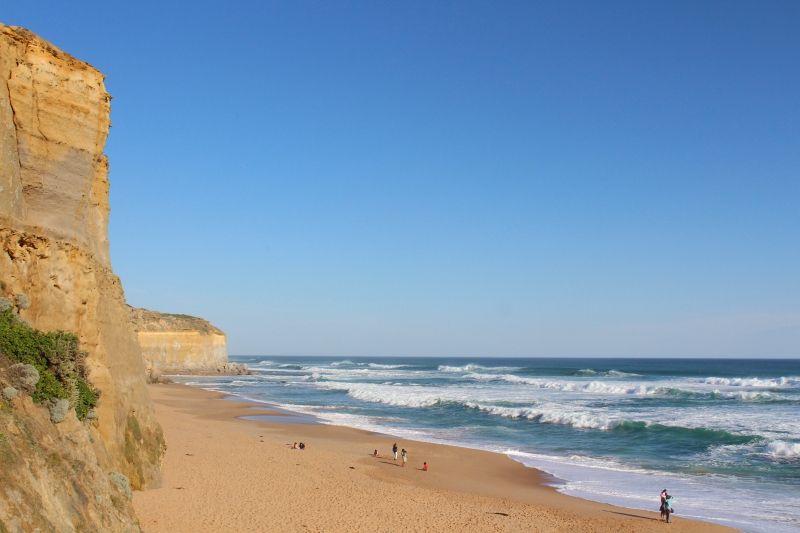 We stopped at the 12 Apostles, but it was late afternoon and the sun was impossibly bright on the water, making photographs impossible and the details of the scene invisible. I dropped everybody off at our motel, and then headed back again, hoping to get some sunset shots. Me, and about a thousand other hopeful photographers. The girl next to me had her elbow in my ear most of the time, but it was worth it to watch the rocks change from gold to orange to black against a painted sky.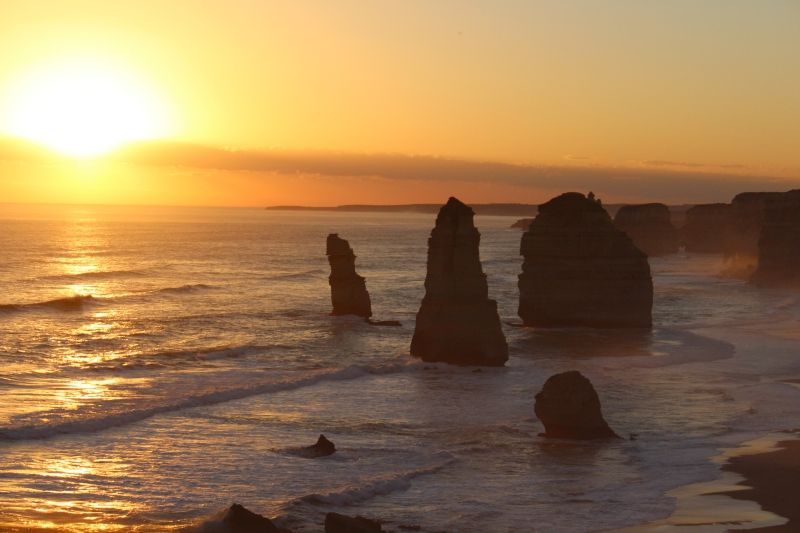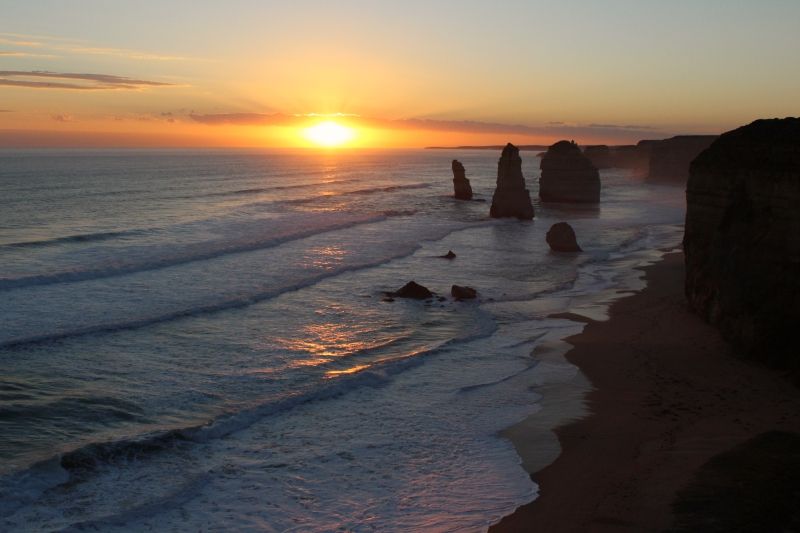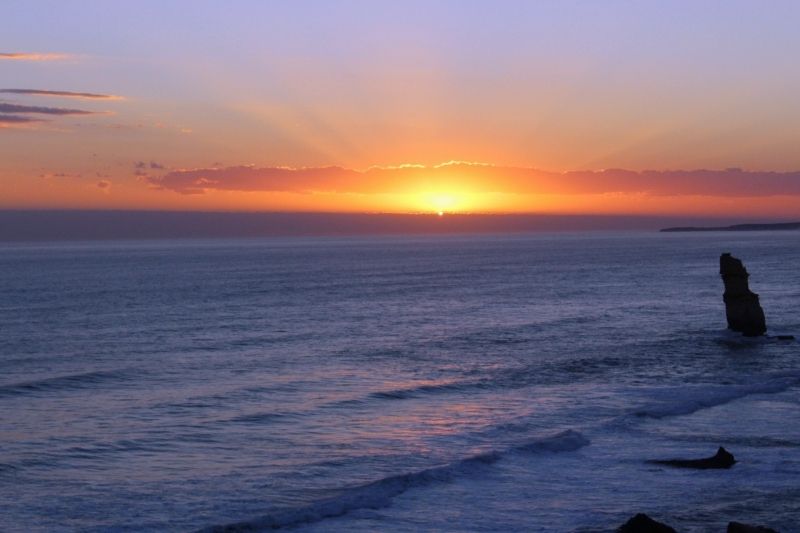 The next morning we packed up to start the second leg of our trip. I'd researched places to eat in Port Campbell, and
this place
came highly recommended for a great breakfast with a great view. Such a good find! A seafront cottage with wooden floorboards, art on the walls and a view of the beach and the fat, lazy seagulls. The breakfast was excellent, the coffee was perfect and Immy was in her element exploring the rocks.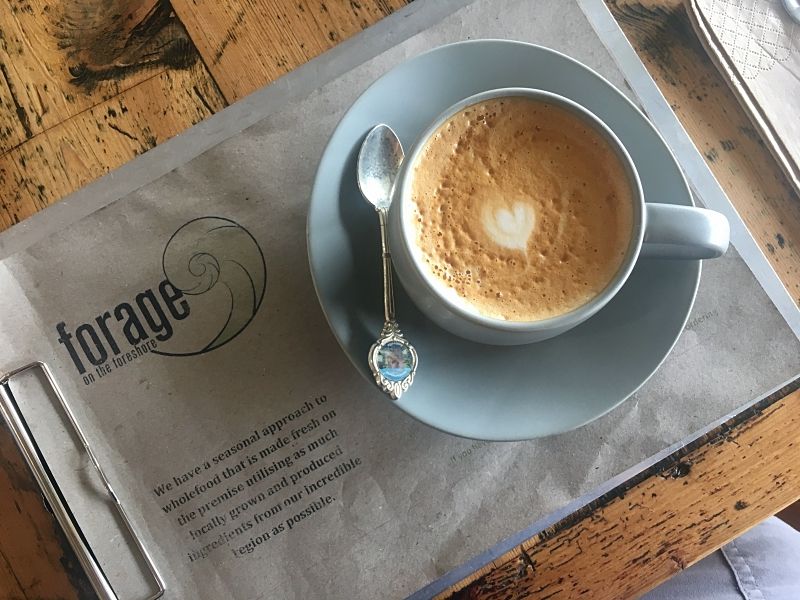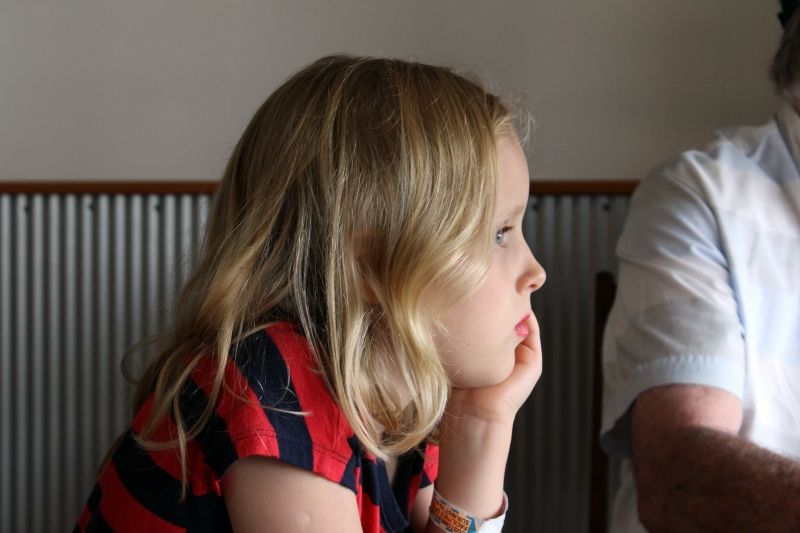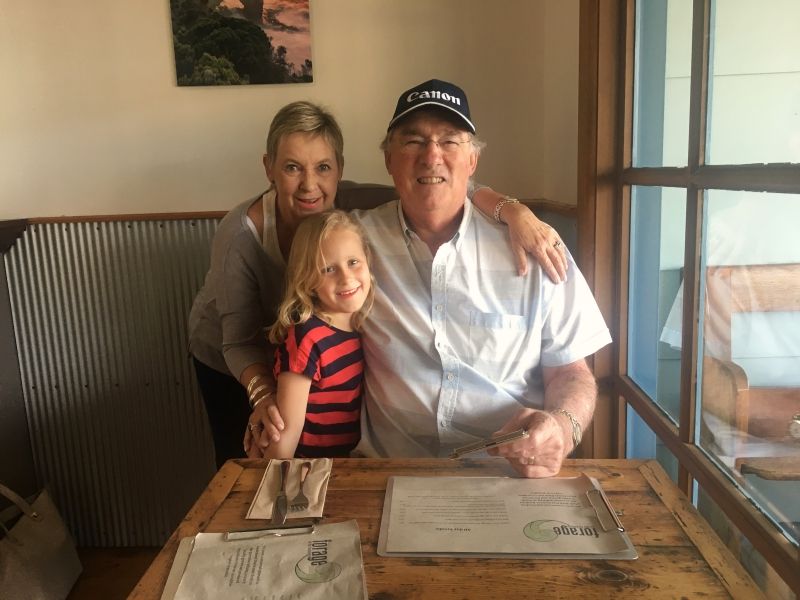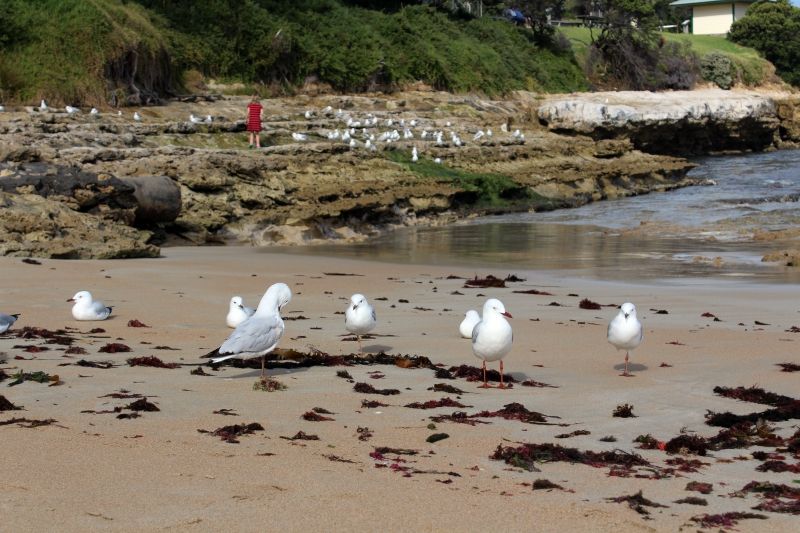 Our first stop along the drive back to Apollo Bay was Loch Ard Gorge. The weather was beautiful, bright blues skies and the sun warm on our skin. On our way down the steps we ran into another South African family, and Immy and I ran ahead onto the beach while my folks stayed behind chatting. We read the story of the
Loch Ard
shipwreck, and spoke about bravery and luck - only two of the fifty four passengers survived, a teenaged boy and girl. We explored every corner of the tiny beach, me following behind her snapping a thousand pictures. I think this was my favourite place.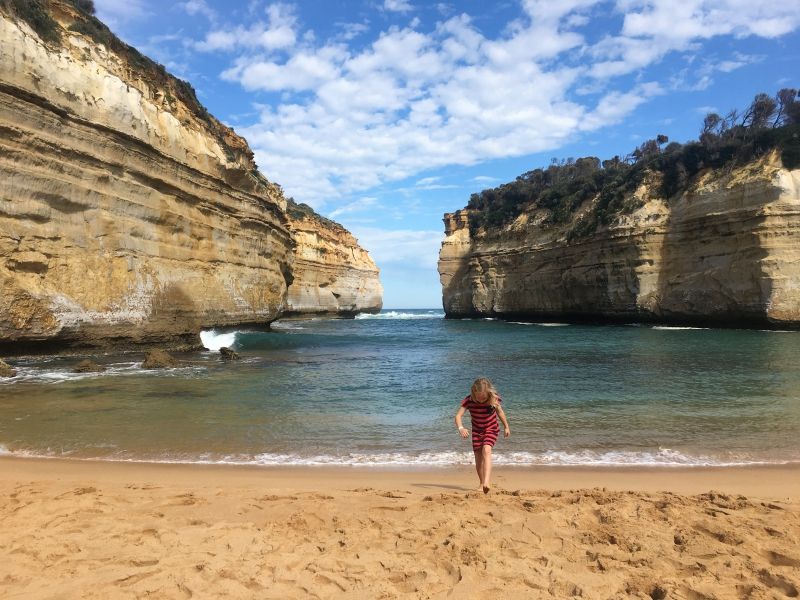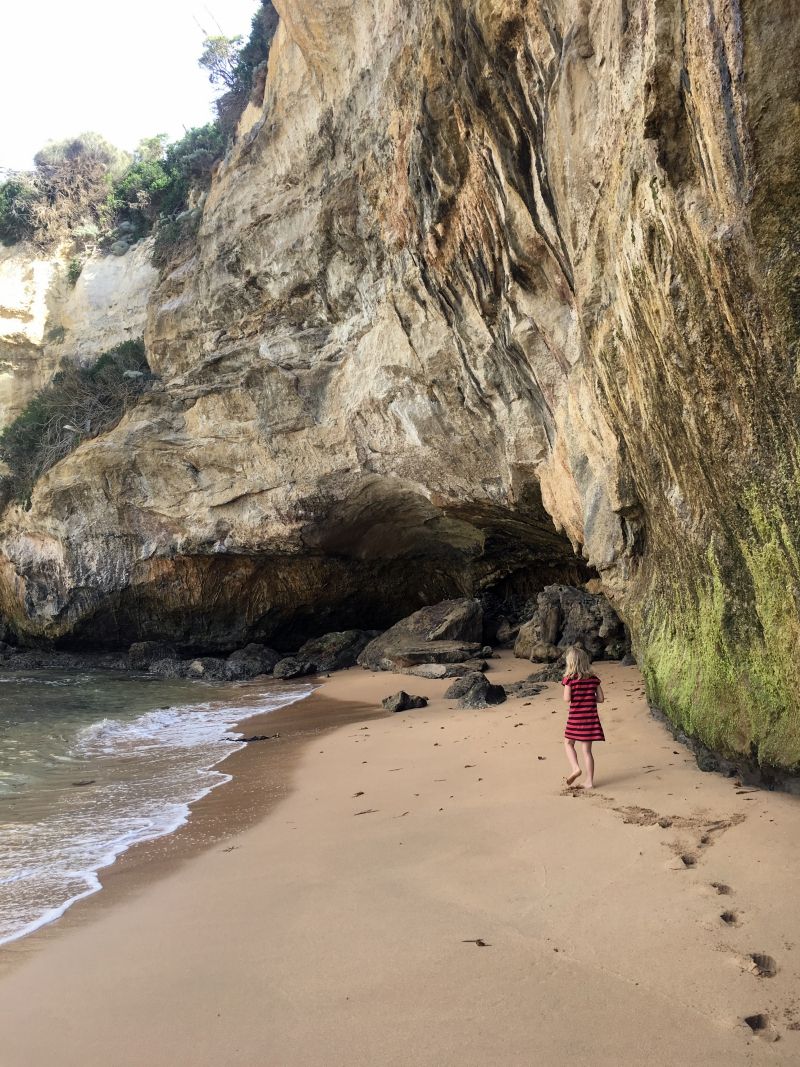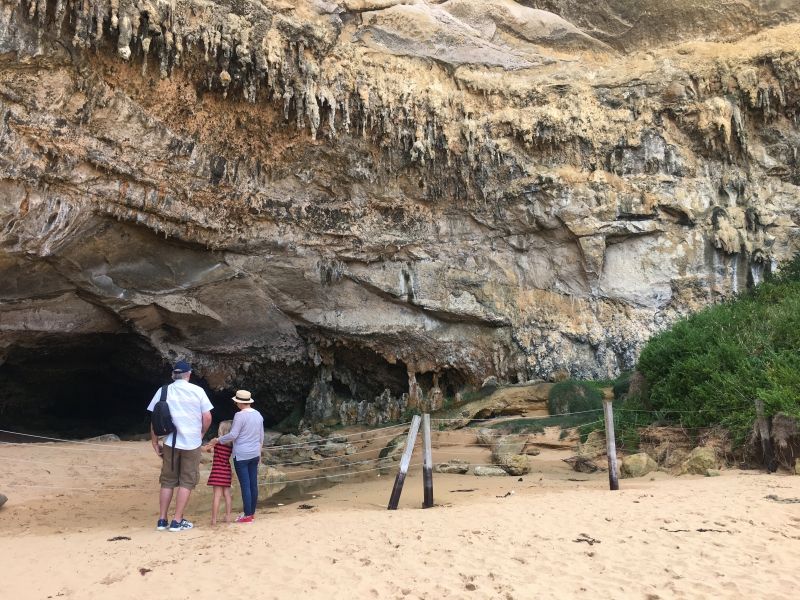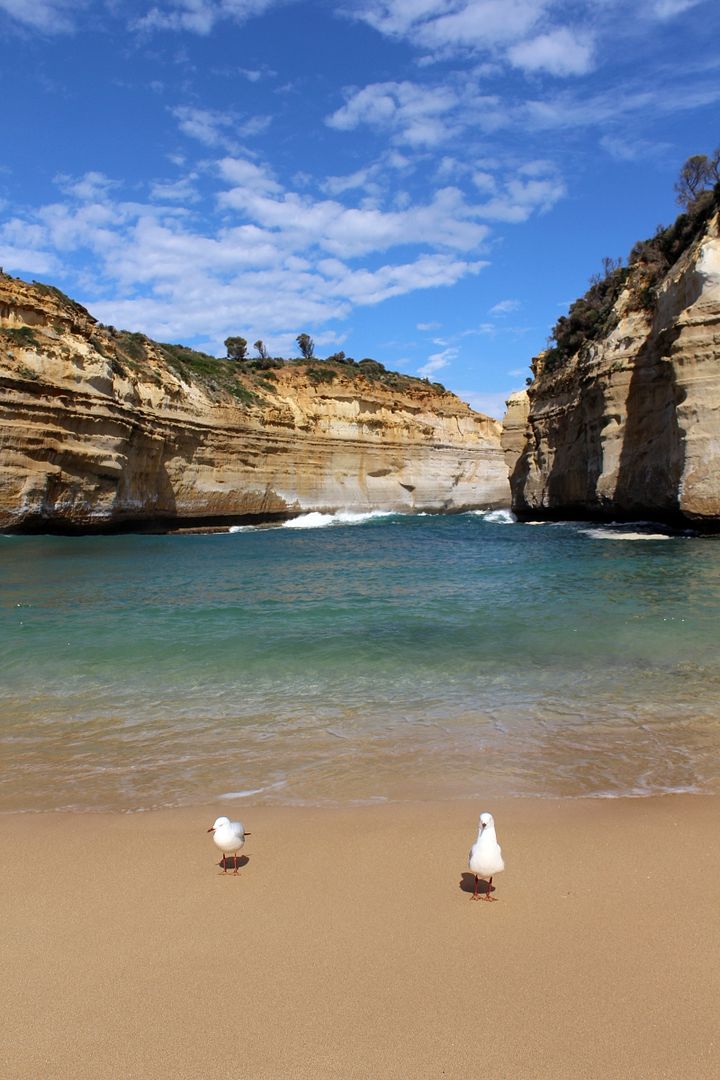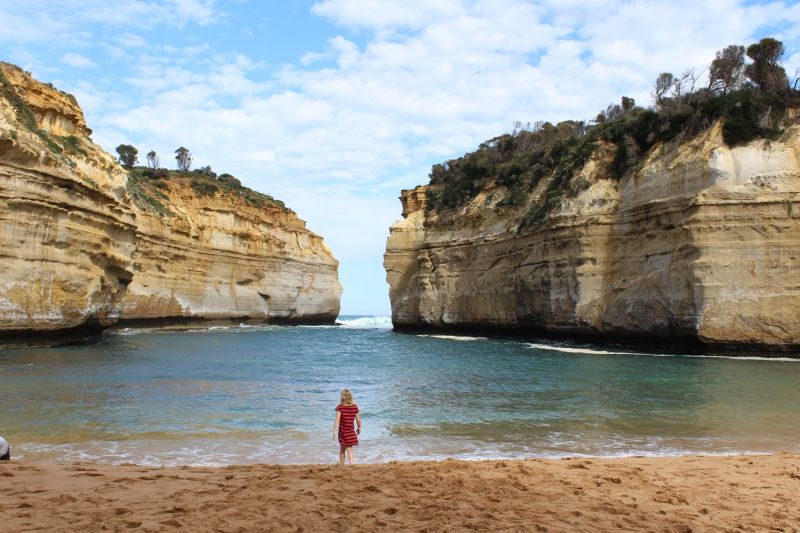 Honestly, how cute are they though?
In the short distance from the gorge to the 12 Apostles, the weather changed from sunny and bright, to gloomy and overcast. I took my last few pictures of the 12 Apostles in the rain, and I didn't mind because I loved the moody greyness of the water and the rain moving in over the horizon. I stood for a long time, looking out over the rocks standing sentinel at the edge of a continent, the wind whipping my hair around my face. I had wanted to see the water shimmering blue and bright, but in the end everything seemed to have more character just the way it was.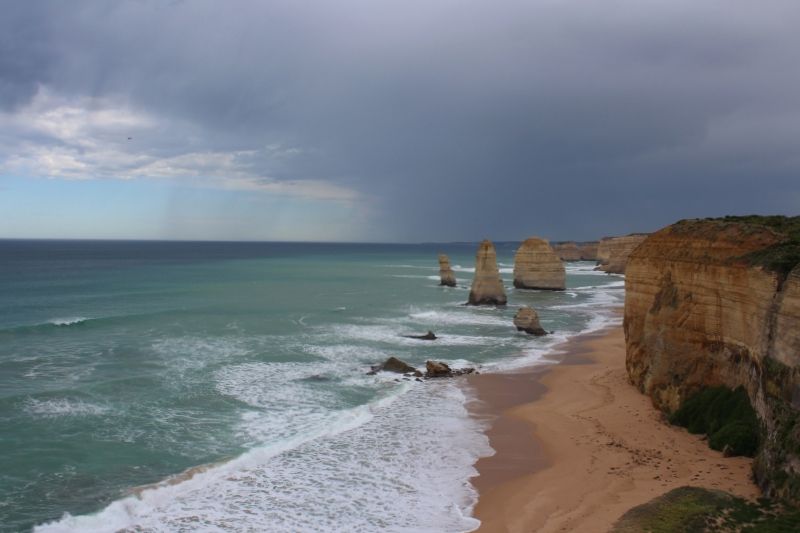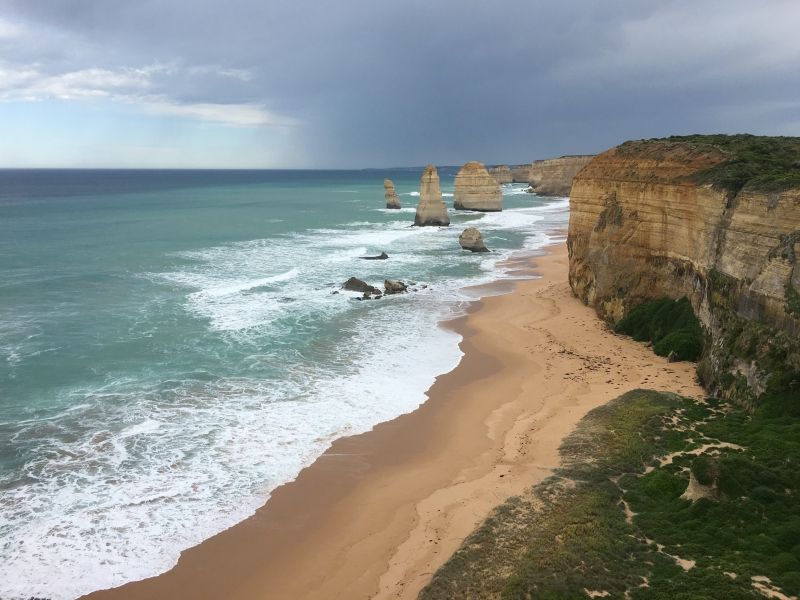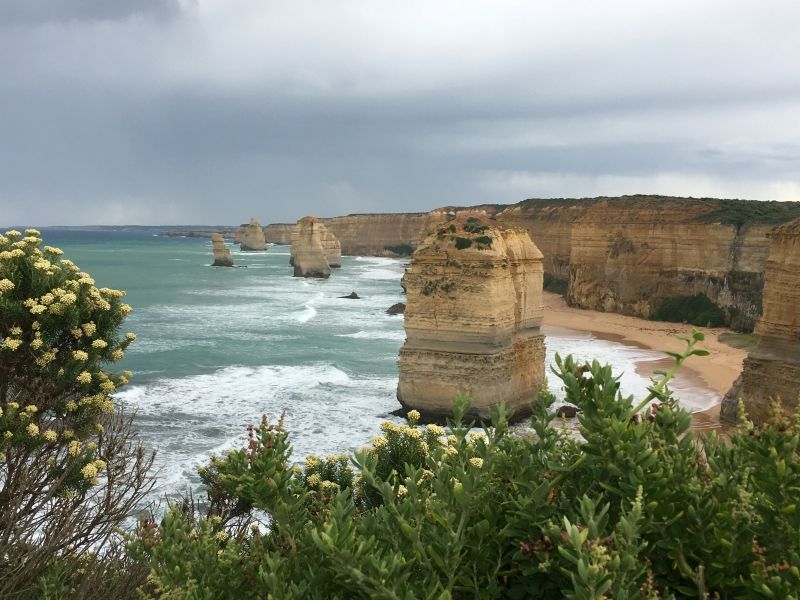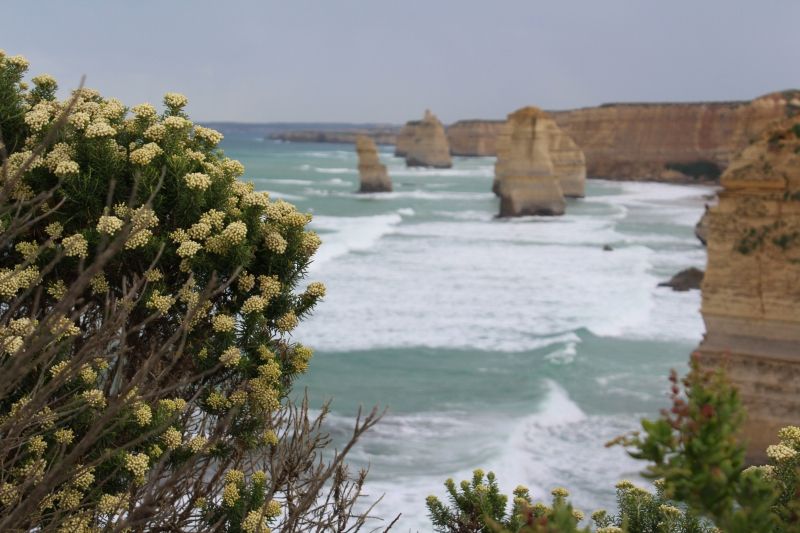 From 12 Apostles we followed the winding road through the beautiful Otway National Park. We wanted to check out the Cape Otway Lighthouse, but when we got there it was windy and drizzly and blustery, so we gave it a skip. Of course, that road was the one that led us to all our sightings of fat, lazy koalas, hunched motionless against the rain. I read up about the stands of dead trees that we drove past - apparently the koalas are literally eating themselves out of house and home, gobbling up manna gum at such a rate that the trees are unable to recover and end up dying.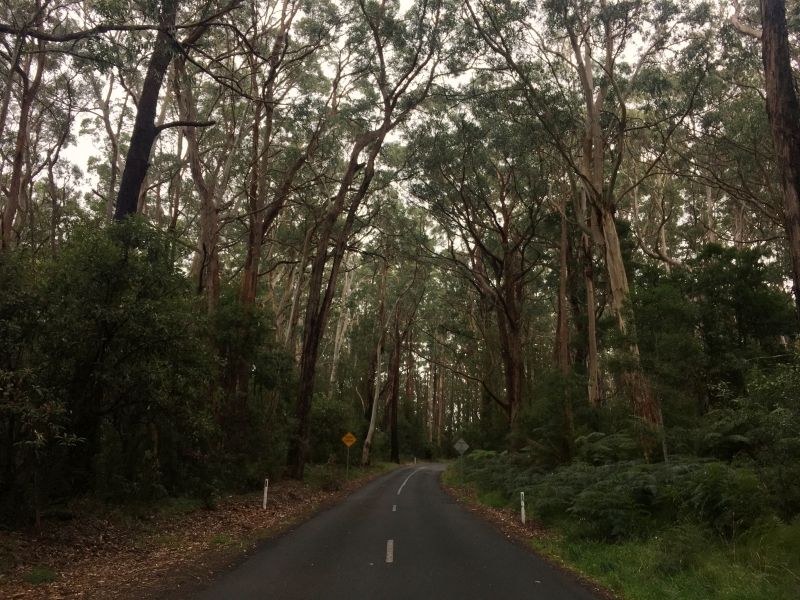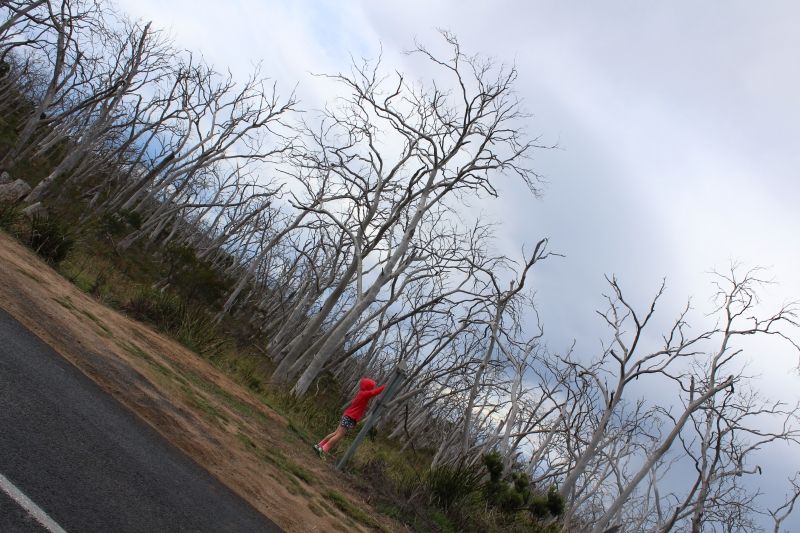 Back on the main road towards Apollo Bay, we wound through the forest until we got to Maits Rest. The rainforest shimmered and sparkled in the sun, so we took the short self-guided walk through the forest. Immy and my mom kept hiding away from me and then jumping out at me at random intervals because - hilarious.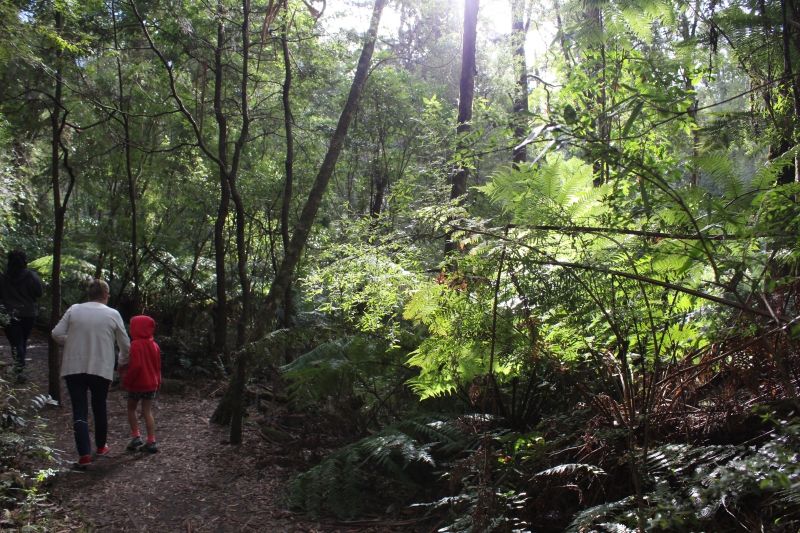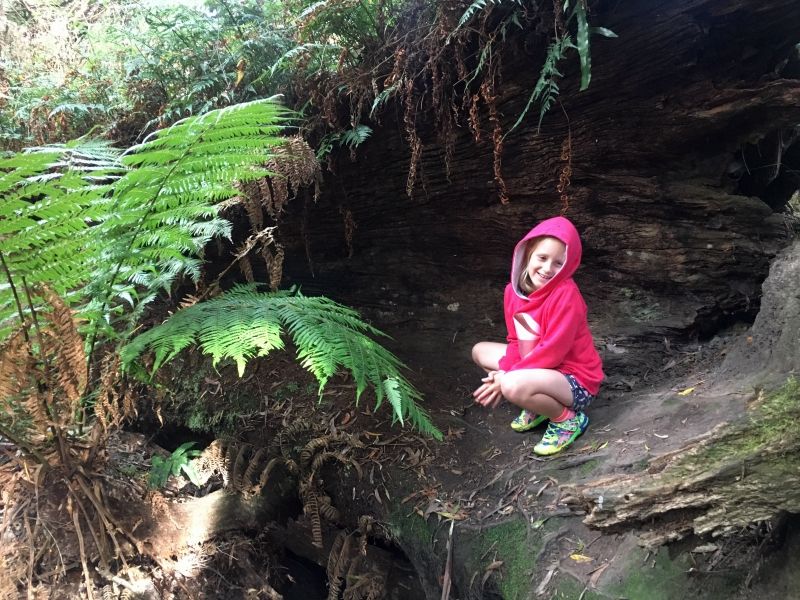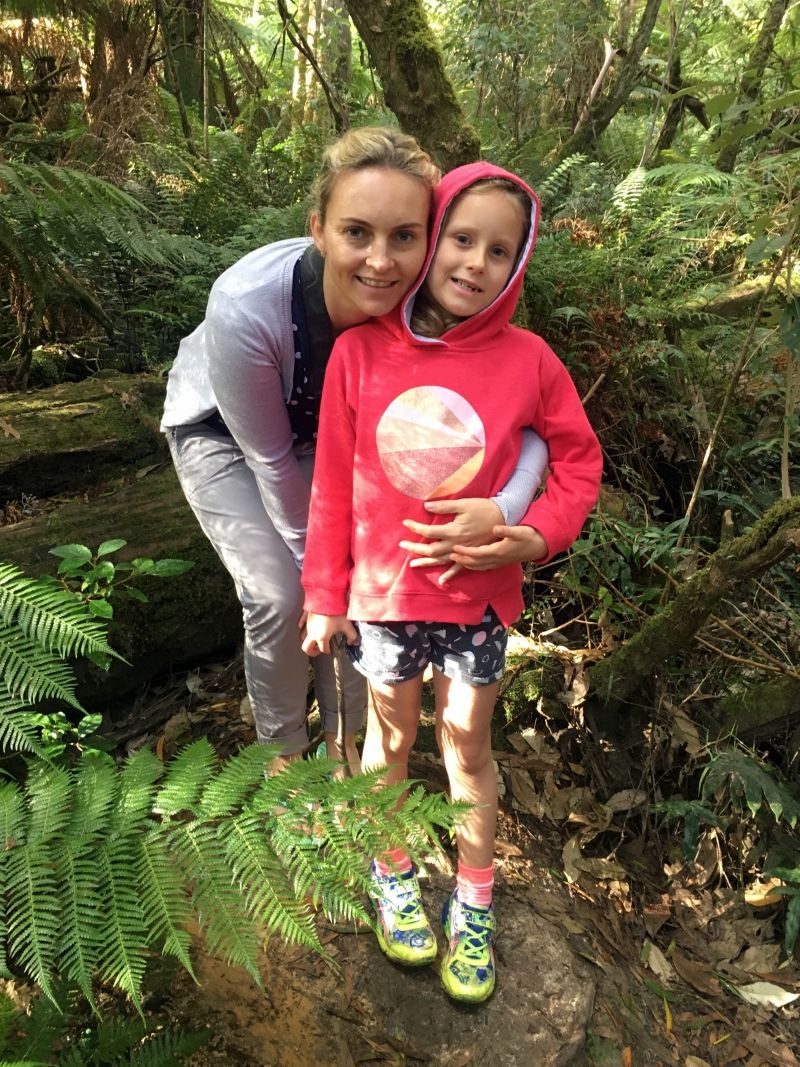 There are so many more things to do and see - so many more walks and hikes. I'd like to take Immy back sometime, spend a long summer weekend there, hiking to the falls and packing a picnic. Travel notes mean I'll not go this way with her again without packing motion sickness medication though - the roads are super windy.
Our final stop was Apollo Bay, where we slept over for our last night before heading back to Melbourne the next morning. We stayed in the most beautiful cottage, a short walk from the beach. Immy and I grabbed her ball and headed for the sand and the water. The sun was going down and the beach was framed with giant eucalyptus trees, stretching shadows across the sand and making the most beautiful light. Beach photos of my girl make me the happiest.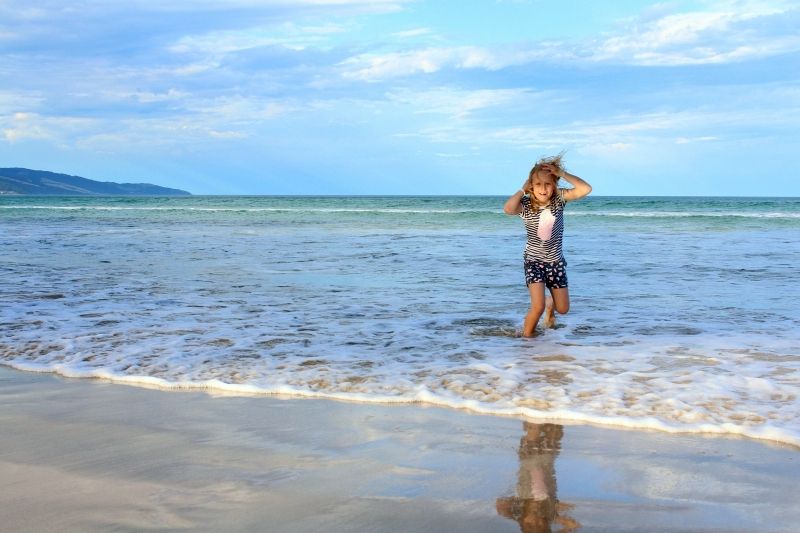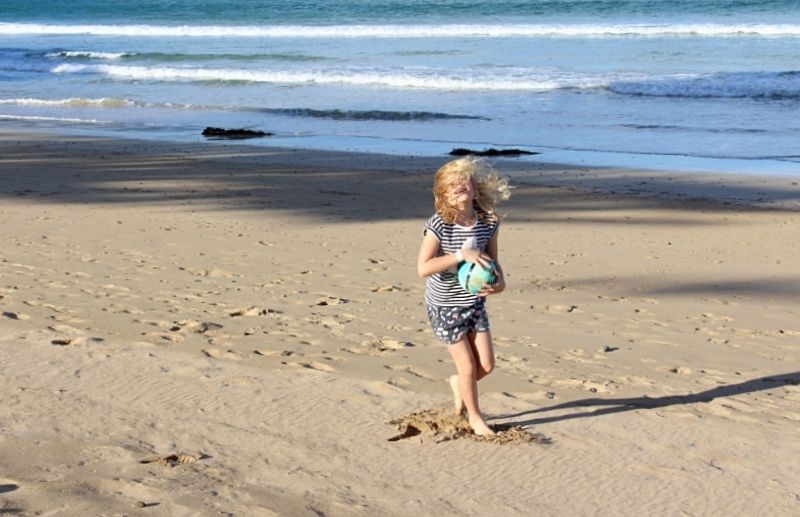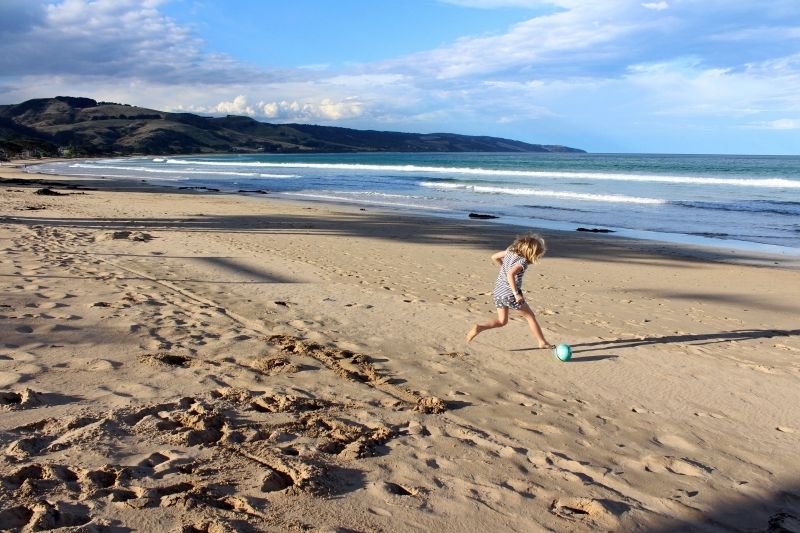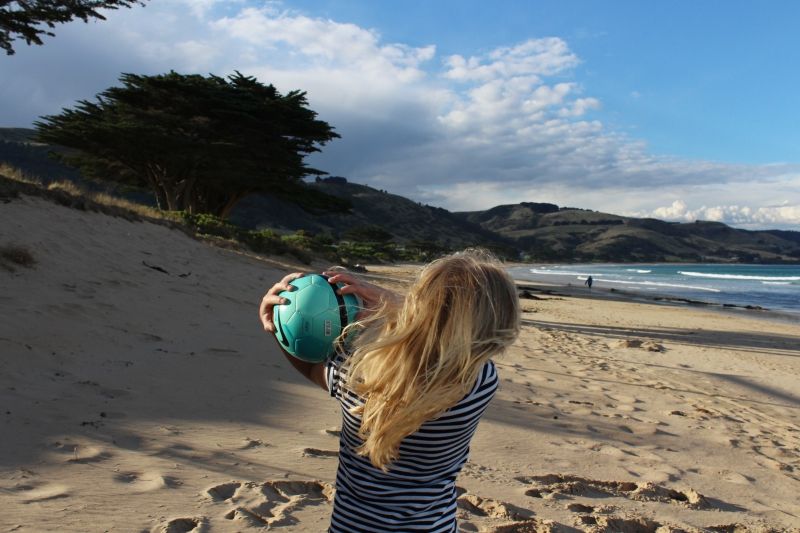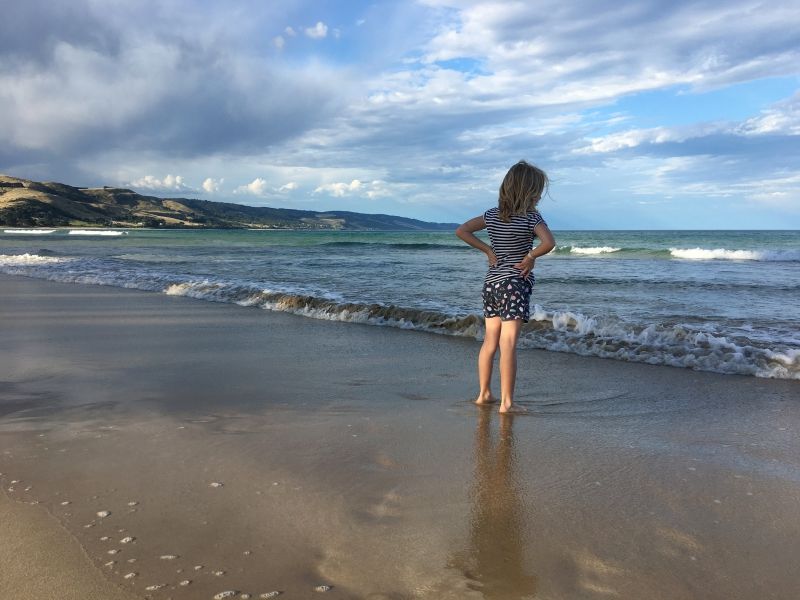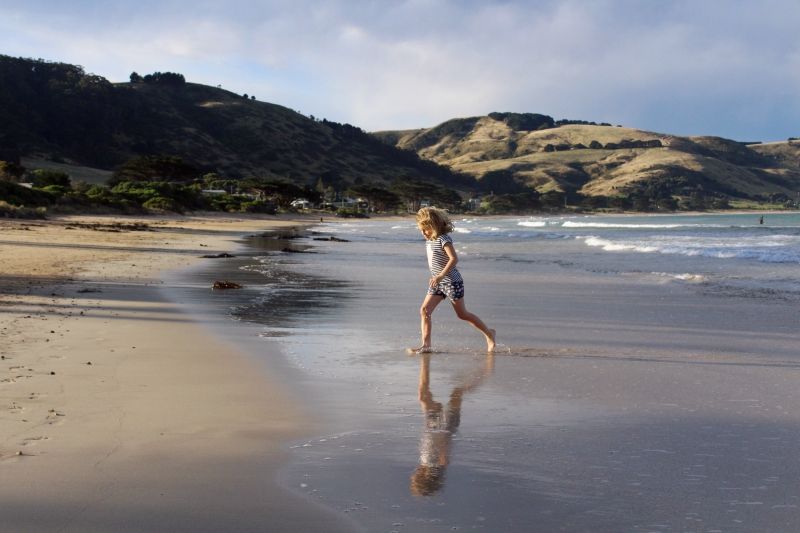 On Sunday morning, the weather was cold and rainy. We decided to drive to Lorne for breakfast, where we found a bustling tiny place with questionable service but great coffee and eggs. We didn't get to see much of Lorne, so we headed back toward Melbourne, my mom and Immy snuggled up in the back under blankets. We stopped briefly at the
Great Ocean Road Chocolaterie
, which is a bit like being in Willy Wonka's chocolate factory. It was right before Easter, and there were so many variations of chocolate eggs, rabbits, and chickens that we left with almost nothing except a handful of free chocolate buttons because we simply couldn't choose.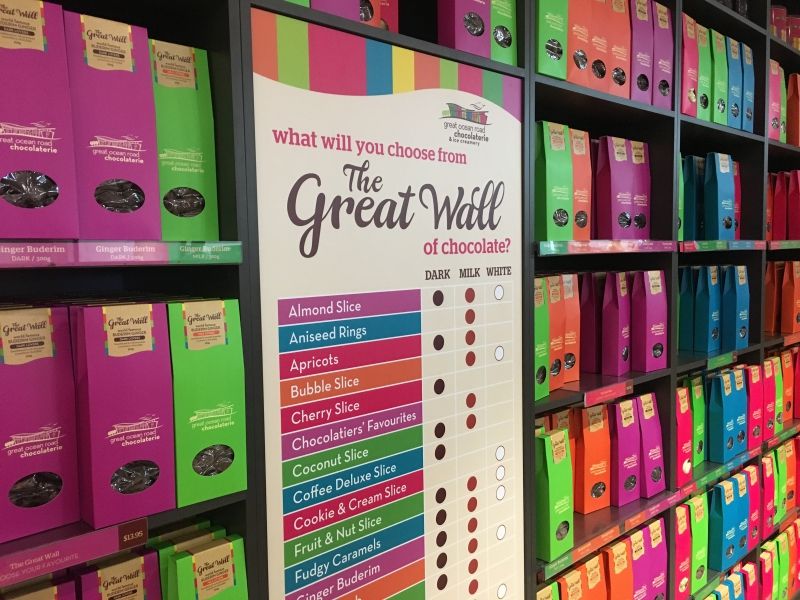 It was a gorgeous weekend, and every minute felt like a privilege to be able to share it with my mom and dad and my girl. Also, it's been a bucket list item for ages, so even though we barely scraped the surface of all the things the Great Ocean Road has to offer, I feel like I can legitimately give this one a tick.
~ m