The festivities are over. I've taken the tree down, and reclaimed our home from Christmas. It was a magical time, but for me it's always a bit of a relief when it's all over and life can go back to normal.
We spent Christmas Eve with my friend Gwyn, and her family. There was champagne, and an inflatable pool filled with ice-cold water that the girls refused to get out of, and a beautiful traditional dinner. We exchanged gifts, and took a drive after dinner to look at the Christmas lights in the local neighbourhood.
Glimpses of Christmas Eve magic...

:: I put myself in charge of table decor just because it gave me an excuse to buy cute wooden reindeer and Santa's with bells and tiny candle lanterns with spinning stars.


:: I have
no idea
what Lawrence was doing above/behind my head as I was taking this photo, but the girls were in hysterics.
:: Many glasses of sunset champagne...
and a Rubis log for dessert, from
Laurent
. We - children included - were in raptures.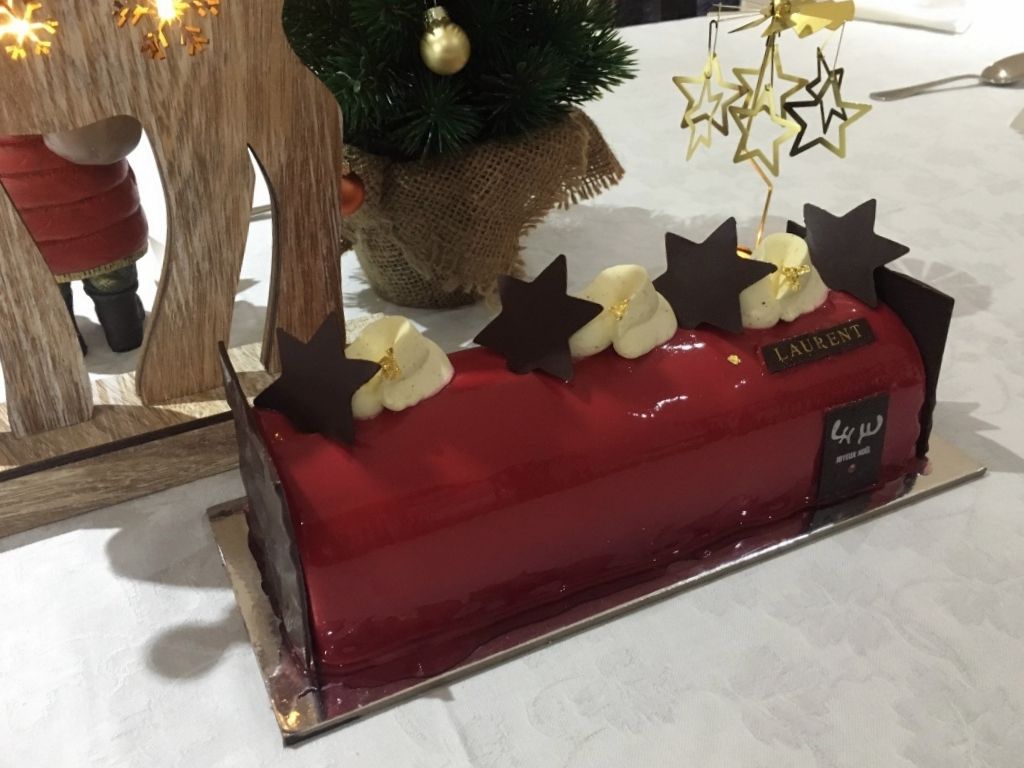 After dinner, and dessert, it was time to look at the lights. Every year (I'm told by Gywn) this man puts up all these lights. He comes out to chat to everyone who comes to look, standing barefoot and content with his efforts. It's incredible.
By 10:30pm the kids were exhausted, so we called it a night. When we got home, we put Immy to bed by the light of her tree. I tidied up the kitchen while Rob did the footprints. Luckily Gywn donated a carrot and a mince pie, otherwise I'm afraid Father Christmas would have been running dry here at our place.
After Rob left, and I checked in on a snoring Immy, and the house was quiet and lit only by the twinkling Christmas lights, I sat down with a glass of wine and stared at the tree, and the gifts, and the stuffed stocking, and thought about the excitement of a little girl who still believes in magic. I thought about our family and friends back home, and the opaque sadness that Rob, Immy and I are no longer an official family, which always slips it's way into my heart when we're making arrangements for his arrival the next morning, and how we're going to smuggle the last gift under the tree when he comes.
But mostly, I just felt thankful. For where we are, how far we've come and that we're still in this together for Immy.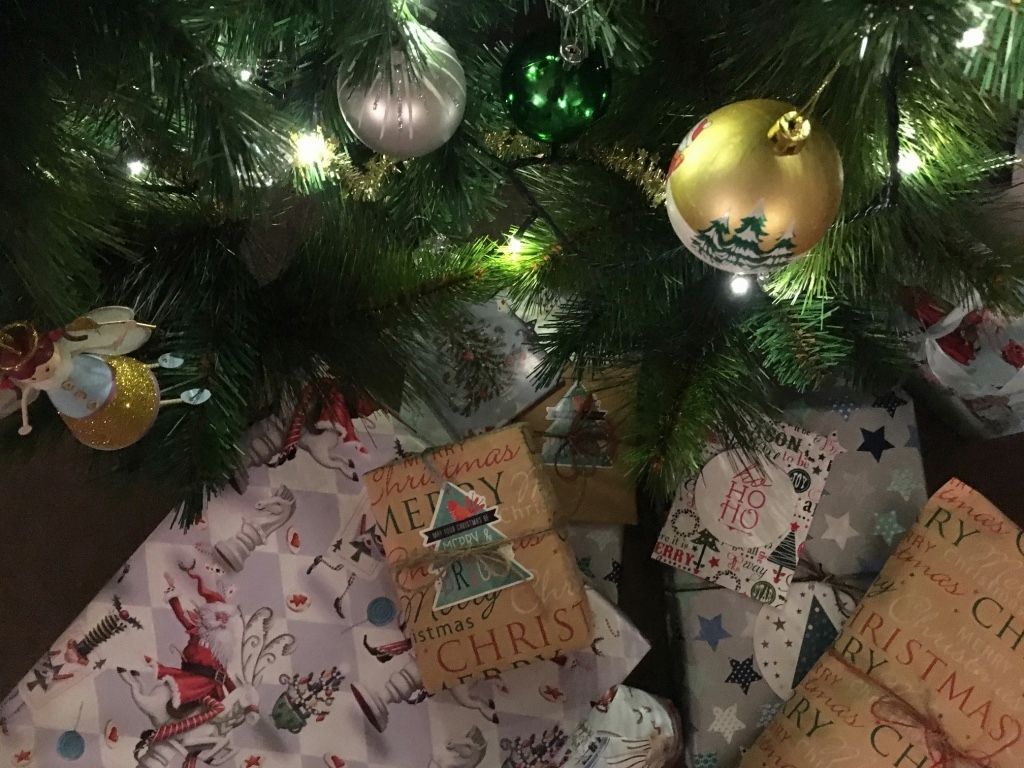 She flew into my bedroom at 6:45am, chattering about the stocking under the tree, and the presents and the footprints and the logistics of where Father Christmas came in and where he went out, and the half-eaten carrot. Later that morning, when she ate the rest of it, I asked her about reindeer germs - and she said 'Mama. Reindeers don't have germs! They're MAGIC'.
Obviously
.
And then it was time for gifts.
Meet Evangeline Celine. Cabbage Patch doll and explorer extraordinaire. It was love at first sight.
Every year Father Christmas brings us a family game. This year it was Operation. Immy loves and loathes it in equal parts, I think. She loves watching the nose light up, just as long as she isn't the one making it happen.
Piles of happiness.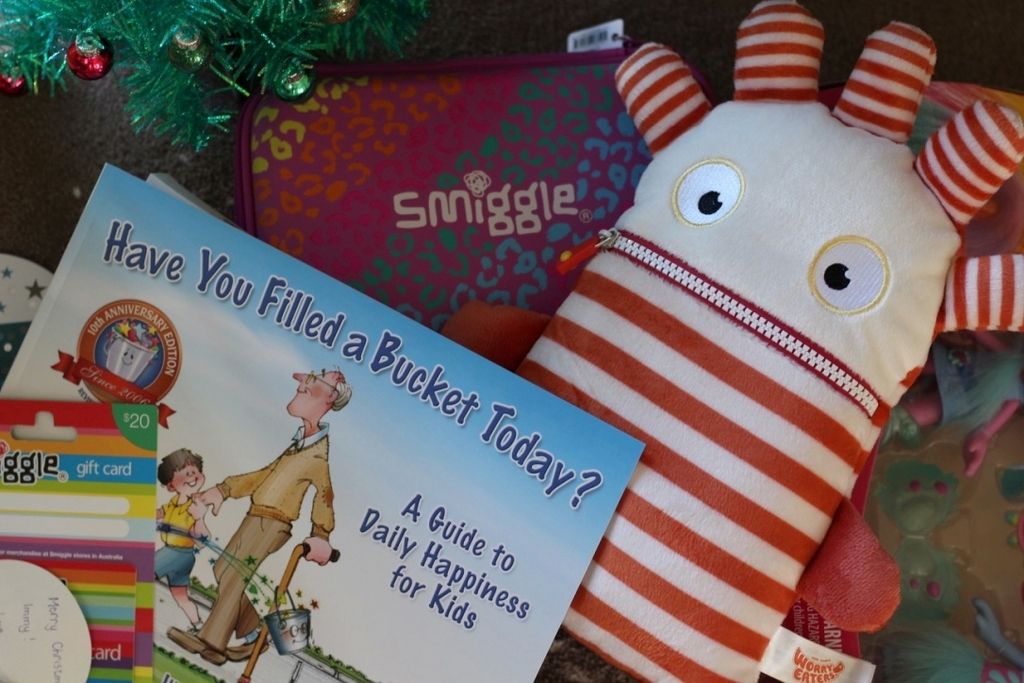 Tea, and gingerbread men and a Christmas cake, baked by Gwyn and gifted to us on Christmas Eve.
And Frosty, the Melting Snowman. I built him three times, just to watch him puddle helplessly on the kitchen counter, arms splayed. I think I was much more taken with him than Immy.
We spent a lazy, quiet day together. Rob took her to the park while I cleaned up. We played games, and ate a lunch of cold leftovers, and cheese, and crackers and piles of cherries. It was a boiling hot day, so we skipped our plans for the botanical gardens and her and I headed to the movies instead. We watched Moana, and held hands and cried together at the end, sipping on frozen Coke.
Later, once the fierce heat had subsided a bit , we went to the park. We took Evangeline Celine, of course.
'Mama. She is an adventurer, and I am an adventurer, and you are an adventurer!' WE ARE A FAMILY'.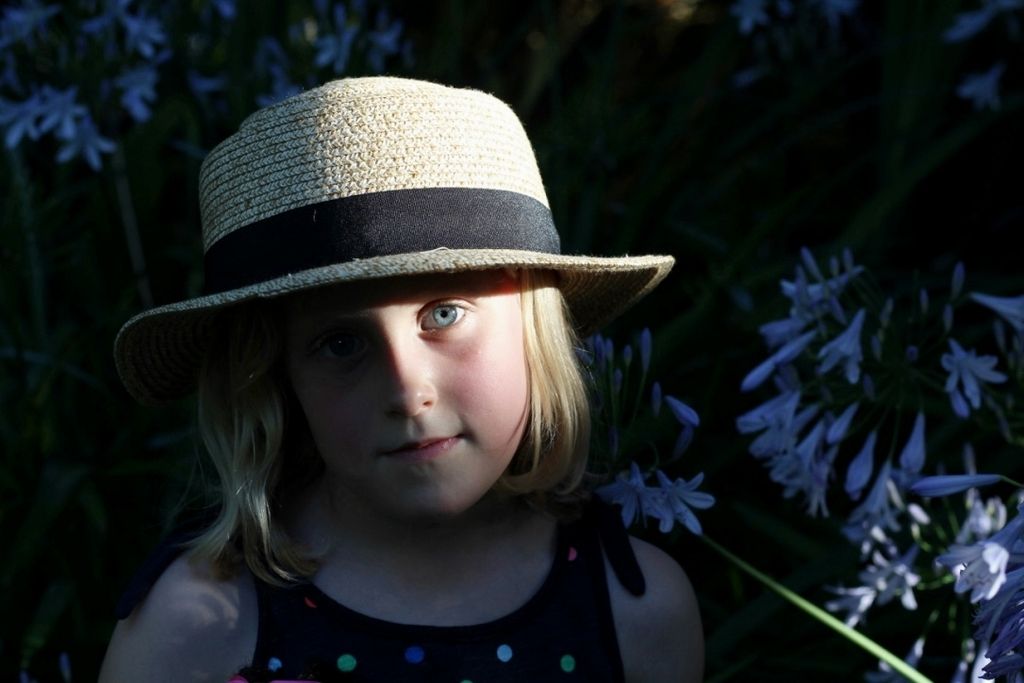 And after the park, we took a cool shower, and put on our summer pyjamas and I put her to bed. She smiled sleepily at me, and said 'Thank you mama. That was nice'.
And I didn't ask her what she meant, because of course I knew.
Happy Christmas, from our corner of the world, to yours.