A few weeks ago we had some free time, unrestricted access to my friend's car and a keen urge to take a day trip and have an adventure somewhere. I'm not sure how I found it, but somewhere on my Internet travels I stumbled on Millionaire's Walk, on the Mornington Peninsula. I'd seen some pictures, and Immy was keen on the idea of a walk overlooking the bay, so we piled into the car and headed to Sorrento.
It was NOT FAST. It took us an hour and a half to get there - I'm still getting used to the speed limit here. My friends tell me it gets easier with time. I hope very much that this is true.
We completely drove past the start of the walk. In fact, I only knew that we had passed it because my nice Google Maps lady was telling me to make a u-turn and continue on the route. There are absolutely no signs anywhere indicating that you're at the right place, and the start of the walk itself is on the other side of a very high green fence bordering a funny lane/open piece of ground that makes it feel like you are trespassing into someone's yard.

The weather was perfect, the colours sublime, and best of all I took my real camera with for the first time in months. I dusted off the dials, and it felt great to use it again.
**

This was our second false start. Turns out this gate only leads to a jetty. And the jetty - well. That leads to the sea. So we turned around, and came back up - and then we noticed the green gate within the green fence that turned out to reveal the Millionaire's Walk to us.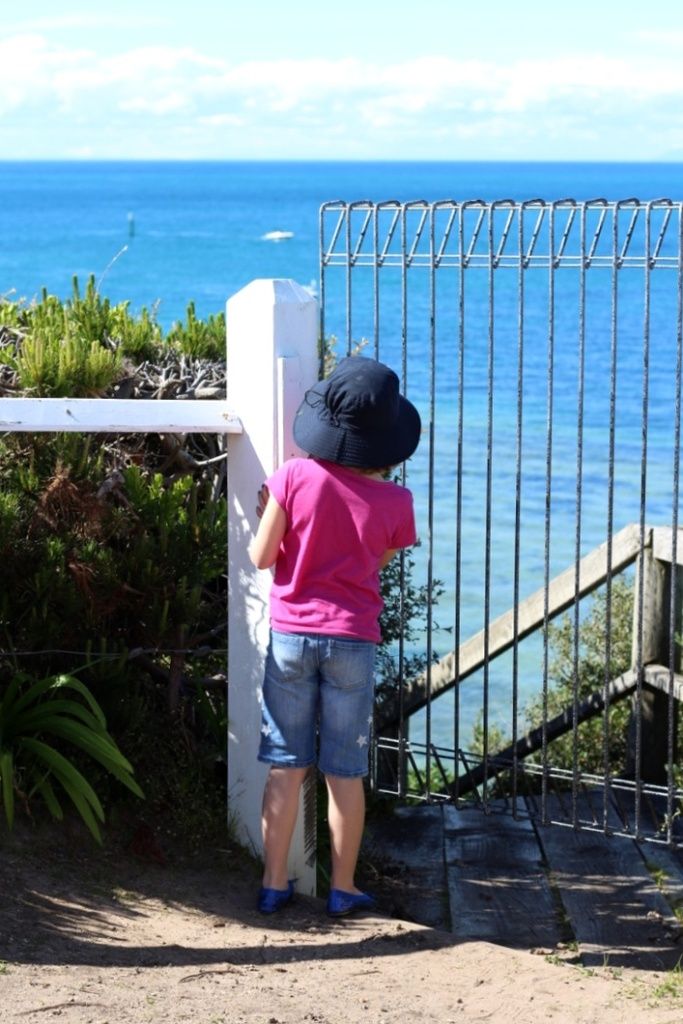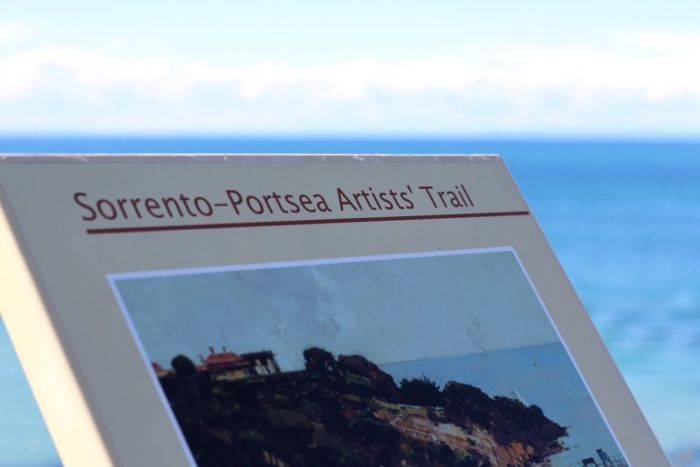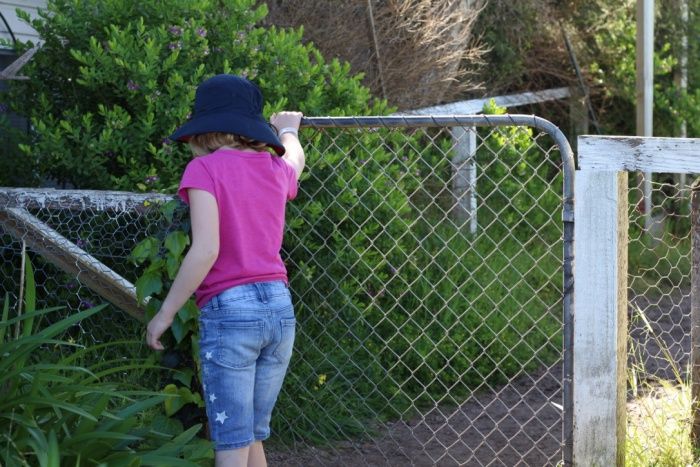 So basically you walk past all the millionaire's homes on the bay, trying not to be too obvious about the fact that you're dying to look into these gorgeous homes, and see the people who actually have Millionaire's Walk as an address. You literally walk through the front gardens, palatial homes on one side and the sparkling bay dotted with yachts and boathouses on the other.
This is pretty. Why don't we have a house here, mama?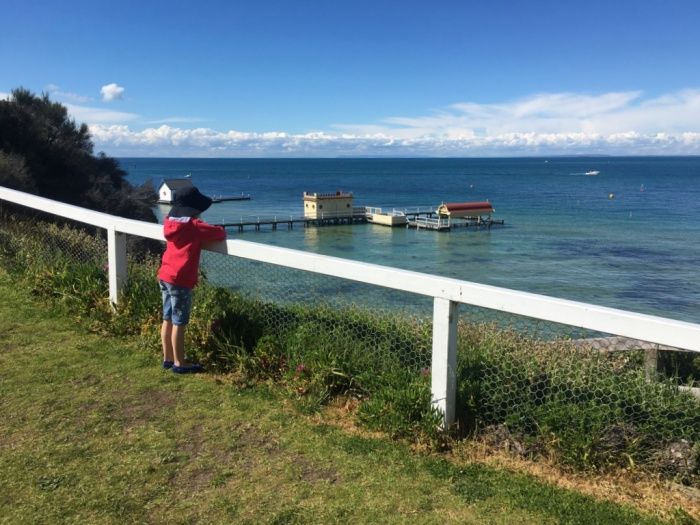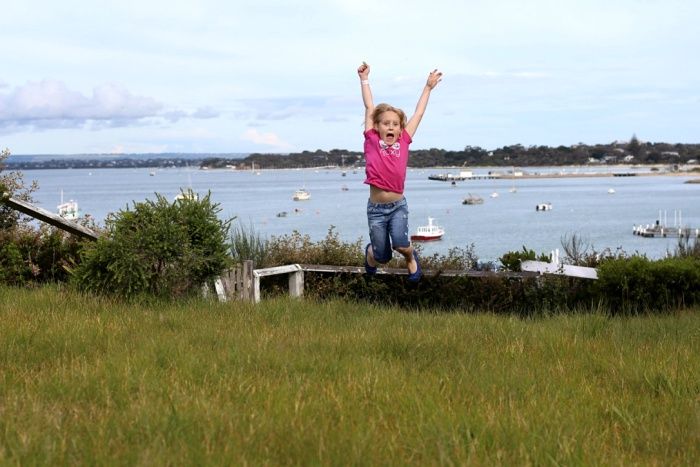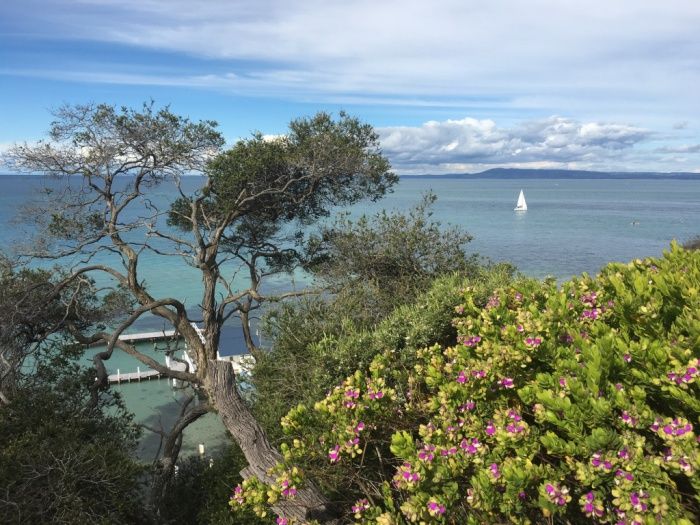 We went down to this small beach, collecting shells and jumping in the freezing water and getting generally very wet.
But where are all waves, Mama?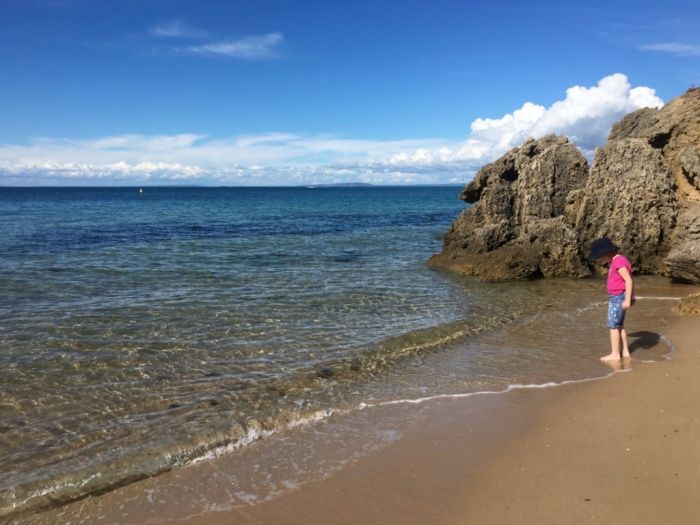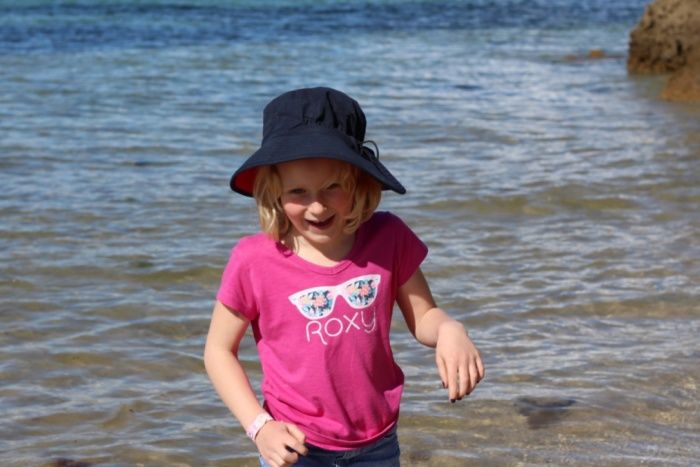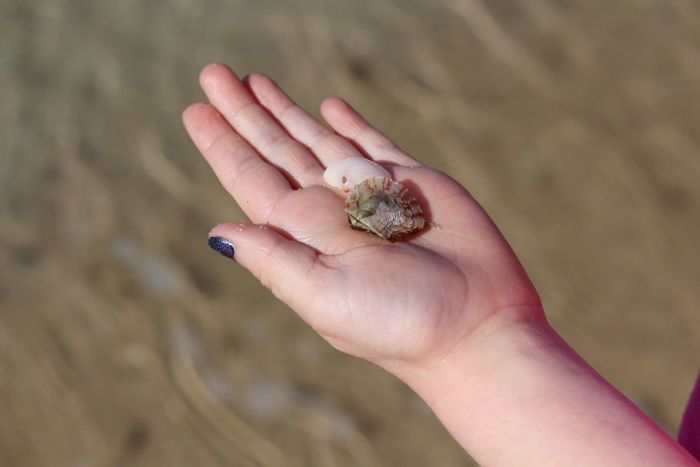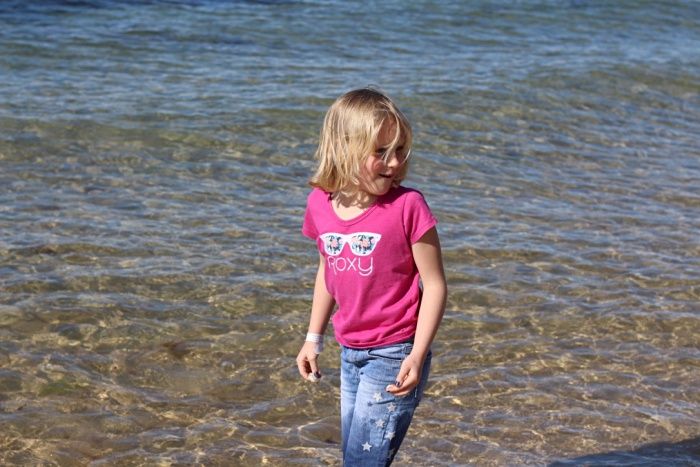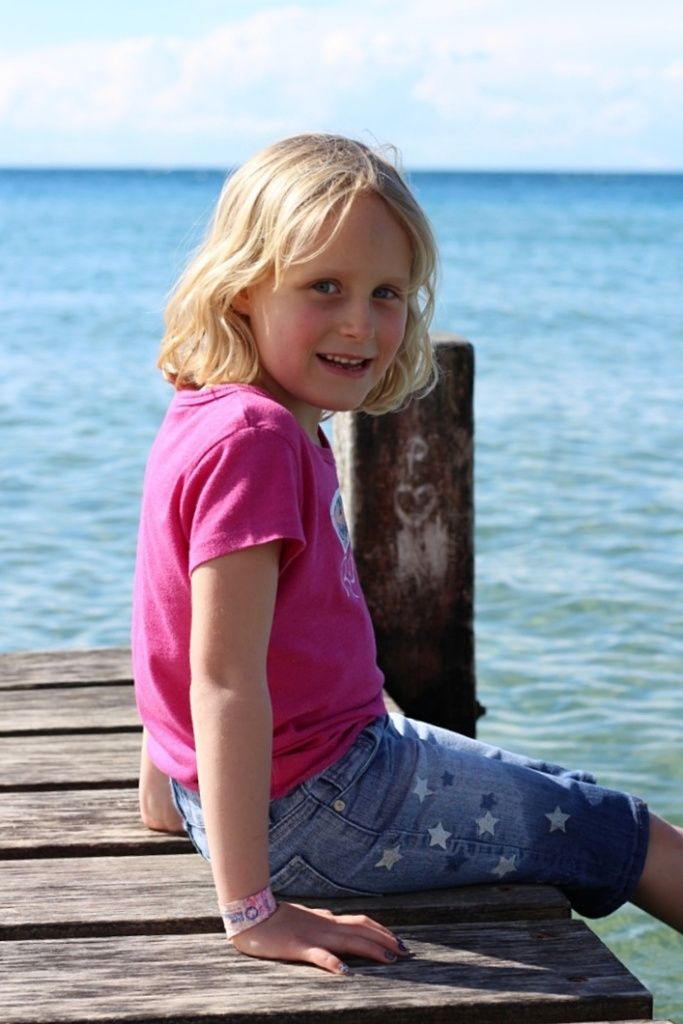 By the time we were done with the walk, the sky had started to cloud over. It was mid-afternoon, so we headed into the village of Sorrento for something to eat, and a gourmet ice-cream from
Mubble
. We headed out of town, tired, sandy, happy - but not quite done with our day.
We pulled off at a beach on our way out of town. The sun was starting to go down, the air had cooled, and the water lay like polished glass. We pulled our shoes off and ran onto the sand - and oh, the shells! Immy was in heaven. She collected so many that eventually we agreed that we could only take home as many as could fit into her shoes.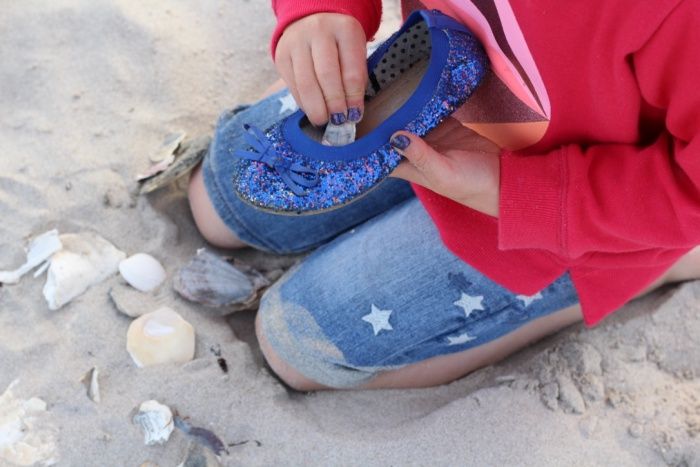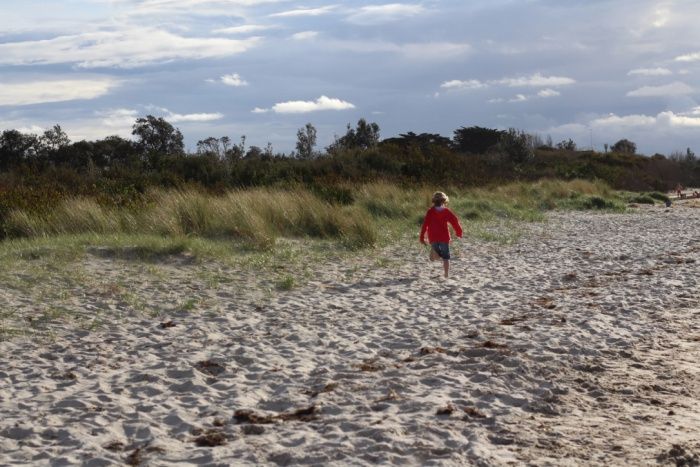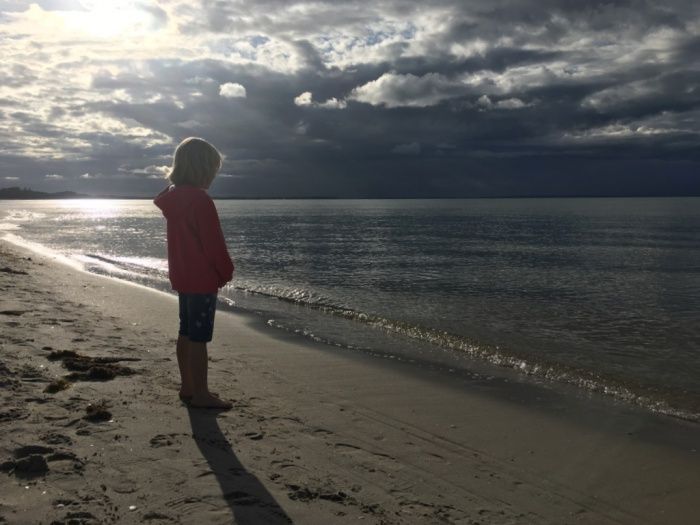 The long drive was totally worth it. It's so lovely to be a permanent tourist in a beautiful city, where beaches and forests are just a day trip from home.
And speaking of home?
I've found one. It's perfect, and I'm moving in three weeks.